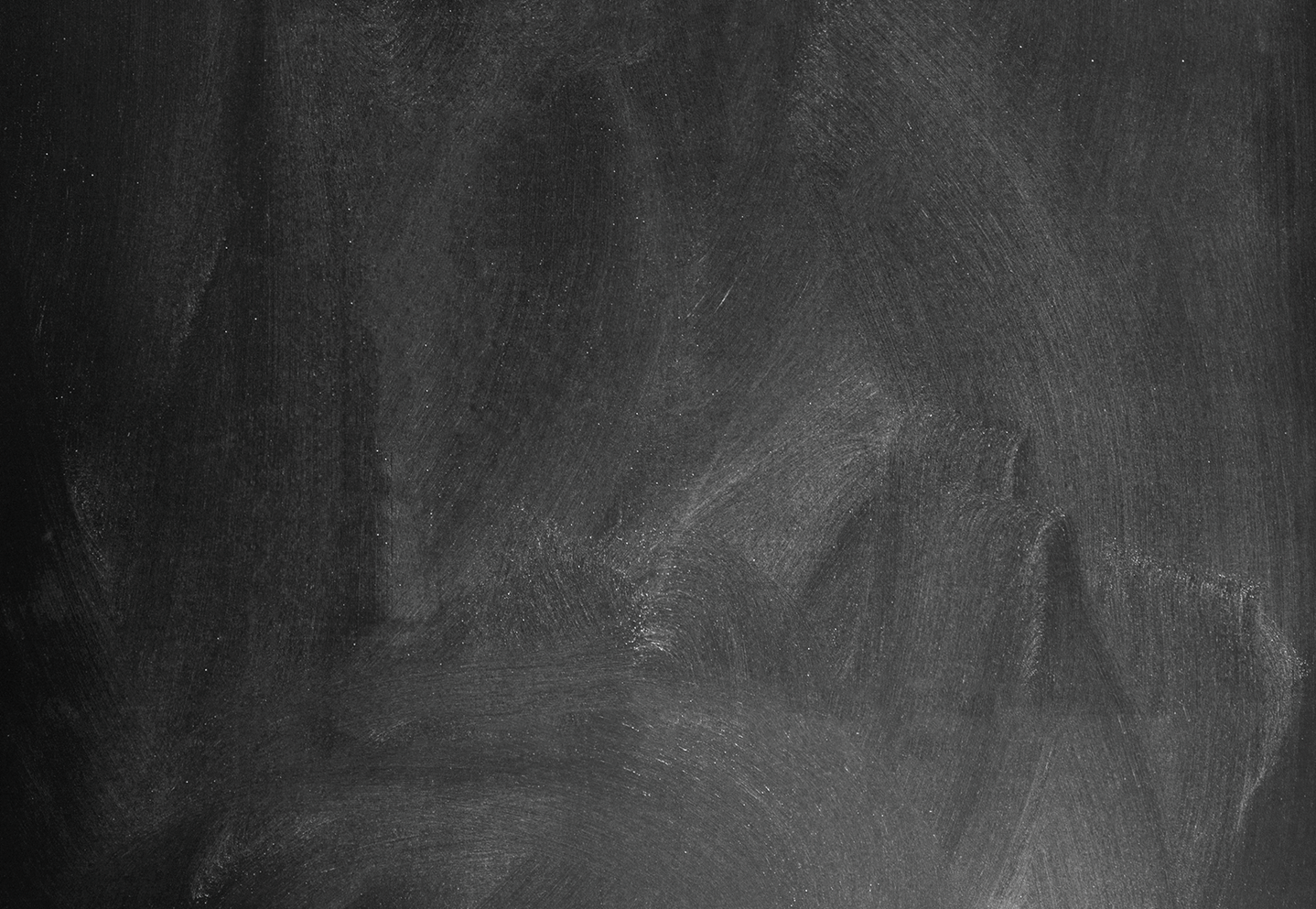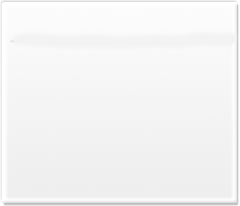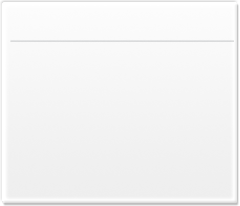 Profiles Archive
Calendar - 2023-2024 academic calendar of due dates
Acceptance Form - For 2022-2023 academic year. At the end of April, Students will be notified if their renewal has been accepted. Once accepted, this form can be completed and emailed to our office. Due May 1st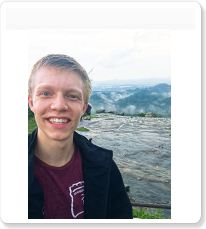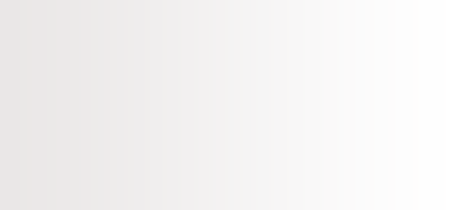 Levi Palmer is inspired by the "grand challenges" of our time: feeding the world's growing population, reducing income inequality, providing clean water to arid regions, and slowing the onset of climate change.  "A lot of the time they can actually be solved," he says. "But the right combination of people hasn't been assembled to solve these problems."
During a study abroad course in India, Levi worked with community members and local students to address contaminated water systems.  He explains that the course focused on human centered design, an approach that uses cultural immersion to find effective solutions to problems.  In this case, the proposed solution was a low-maintenance and cost-effective water purification filter.
Levi's involvement with a research project at the California Institute of Technology inspired a recent change in studies from chemical engineering and chemistry to chemistry and physics.  "I want to go to grad school for physical chemistry," he says. "I want to solve complex problems with physics, math, and chemistry."
For example, the research project focuses on carbon dioxide reduction reactions, using solar energy to produce fuels from carbon dioxide and water.  These fuels could then be used in transportation and manufacturing and would decrease the amount of carbon dioxide in the atmosphere, helping slow the effects of climate change.  Ideally, the process would be part of a carbon-neutral energy cycle: petroleum is burned for energy, the carbon dioxide waste is collected, and water and sunlight are added to create a high-energy solar fuel.  Levi's contribution to the project is to observe the reactions in real time. "I get to work with lasers—those are pretty fun!" he enthuses.
After graduate school, Levi hopes to go into academia in order to continue investigating theoretical problems and finding experimental solutions.  "The help and support of my parents and community have given me the ability to pursue my dreams and research various problems around the nation and abroad," he says.  "Of course, little of this success would have been possible without the generous support of the Marshall H. and Nellie Alworth Memorial Fund."
He recommends that applicants focus on their passions when applying for the Alworth Scholarship.  "Share what you're excited about—if you're not excited about it, no one else will be."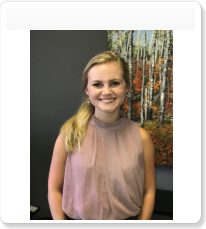 Hometown: Duluth, MN

High School: Cloquet High School

College/Higher Education: University of Minnesota

Field of Study: Bioproducts and Biosystems Engineering

Dream Job: Research or product development/optimization at a company that values sustainability and aligns with her ethical values
From teaching herself Spanish to researching sustainable bioproducts, Aleesha Slattengren's quest for knowledge is the driving value of her life.  "I've always loved learning new things and reading informational books in my free time," she says. "When I think about my notion of success, [it's] that feeling of accomplishment and knowing that with each step, I am improving myself."
This past summer, Aleesha's passion for education took her to Chile for a research-based study abroad program.  She was one of two applicants selected for a Research Experience for Undergraduates (REU) program funded by the National Science Foundation (NSF).  Her project focused on making stronger adhesives for wood composites using microfibrillated cellulose and resins. She learned that the two different resins she tested behaved quite differently, which could have important implications when developing end products like plywood or particle board.
Aleesha's project directly relates to her major in bioproducts and biosystems engineering and her interest in sustainability.  "Sustainability is important if we want to continue to be able to live on this world," she says. "I want to be part of the solution."  
The REU program gave Aleesha hands-on experience of what it would like to be a grad student, and it has inspired her to pursue further experiences abroad, such as an internship or graduate school.  She also notes that her time in a foreign country boosted her confidence. As a self-taught language student, Aleesha had only spoken to two people in person in Spanish prior to her trip. "When I got there, I realized, 'Wow, I can communicate in all these different situations and didn't know I could do this before!'"  Organizing her own trips throughout Chile on the weekends gave her an additional sense of independence.
"[Studying abroad] can give you more life experience and perspectives on the people you're around and your working environment," she explains.  "You meet new people, and it's interesting learning from them."
While study abroad experiences tend to be associated with liberal arts or business degrees, Aleesha feels that the communication skills developed through studying abroad can be incredibly beneficial to students in STEM fields.  "People are always saying that engineers are more reserved and not as effective at communicating and collaborating, even though that's such a necessary skill for us to have—we have to work together in teams to figure out things," she says. "I don't think you're going to get as far if you don't have those skills, and talking to people who are different than you helps you have better communication skills with everyone you meet."

Copyright ® 2023 Alworth Memorial Fund | All Rights Reserved
We award scholarships to anyone who qualifies regardless of protected class.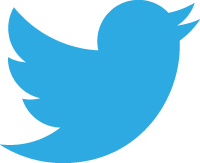 ---
2023 New Recipients
Aitkin High School
Kollar, Landen S
Much, Samantha M
Brainerd High School
Arndt, Tristyn N
Bastian, Emily G
Diede, Ethan D
Drietz, Hannah S
Garnhardt, Caitlyn M
Hallgren, Elijah J
Jacobi, Zane E
Jensen, Ellie M
Rademacher, Julia B
Rausch, Kamryn N
Riffle, Cole S
Schlegel, Jacob W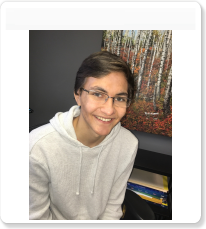 Hometown: Hermantown, MN

High School: Hermantown High

College/Higher Education: MIT,
Massachusetts Institute of Technology

Field of Study: Computer Science

Dream Job: To be determined
Joel Gustafson epitomizes a standing mantra for the Marshall H. and Nellie Alworth Memorial Fund: Dream big.

"Don't underestimate how far you can go," he said while visiting Duluth on winter break early this year. By this spring, he will be a 2018 advanced mathematics graduate of the Massachusetts Institute of Technology. Dream big indeed.

Gustafson decided to reach for his ideal college situation in 2014 after graduating from Hermantown High School. Sure, you can reach for the stars, he said, but without help from the $20,000 Alworth scholarship, the financial hurdles can be limiting. Coupled with other scholarships and financial aid through MIT, Joel expects to graduate virtually debt free.

That financial freedom has allowed him to soak up the atmosphere at MIT. His constant curiosity led to something unexpected, a change from a focus on computer technology to advanced math.

"MIT is throwing it at me," he said. "MIT was built for me."

Joel can hardly stay still long enough to reflect on his past four years. "I don't really shut off," he admits. He is eloquent in describing his new mathematics path. He took a class from a professor "hero" he knew only through MIT's vast blogging community. Joel found abstract math to be like music, allowing creativity and expanding his options once outside of school. "I really got it," he said. "You can find math anywhere. It's the most portable degree."

Joel has become a blogging contributor himself in describing the MIT experience, something he had only dreamed of when first perusing the MIT online community while in high school. No one at MIT has time for outside jobs to fill financial gaps, he said. He's been paid to work with professors on research projects.

He has time to take on huge course loads, and have some fun in what he chooses. He recently had a class on "how to make almost anything," satisfying the deepening curiosity he believes he only could have cultivated at MIT.

It's the process of learning that satisfies him the most. He was homeschooled until enrolling at Hermantown High School in ninth grade. He learned how to be self-motivated in his learning, something that has carried on at MIT. The big change from home to a high school where he knew no one also prepared him for the leap into college.

Today, Joel says his major isn't really as important as the experience of MIT, the "dream big" place that has changed him. He will choose a path after school that "morally satisfies," he said. It could include graduate school, or travel, or … he pauses. Sighs happily. "The world is too wide."

There is much to do, and it all started here in the Northland with a big boost from the Alworth Memorial Fund. It's one of the chips that fell in place for him, allowing his conviction that anyone can accomplish what they set their mind to. "Go after what you care about. You don't lose anything. I'm always exploring."


Barnum High School
Salzer, Murray L
Wallace, Dylan C

Bemidji High School
Burrow, Abigail (Aster) M
Mueller, Noelle E
Thomas, Lily E

Levi Palmer
Aleesha Slattengren
Joel Gustafson
Hometown: Pequot Lakes, MN

High School: Pequot Lakes High School

College/Higher Education: University of Minnesota-Twin Cities

Field of Study: Chemistry and physics

Dream Job: Professor in materials science or chemistry teaching applications of spectroscopy involved with energy collection and storage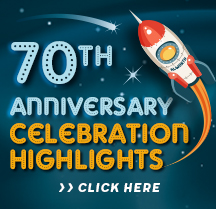 Cloquet High School
Horton, Tirsa R
Johnson, Lauren P
Marciniak, Casey J
Rock, Rowan E
Sievert, Luke R
Tanner-Wostrel, Miigwan D
Thill, Leo V

Duluth Denfeld High School
DeWitt, Aryanna E
Kloster, Claire M
McKean, Madison M
Rose, Jessica M

Duluth East High School
Beaster, Emelyn C
Gilmore, Emma R
Johnson, Jared M
Karstens, Mary M
Larson, Hadley S
Thralow, Daisy F
Wheeler, Stella I
Willemsen, Colin D

Ely Memorial High School
Helms, Phoebe G

Esko Lincoln High School
Aker, Ashley R
Berger, Cuinn M
Pagelkopf, Jessica R

Grand Rapids High School
Huffman, Shea L
Snetsinger, Trevor J

Hermantown High School
Cleary, Finnian R
Danelski, Colten A
Helmer, James H
Kuznetsov, Rolan A

Home Schooled
Blomquist, Tate D
Schapman, Ava F
Wodny, Grant

Moose Lake High School
Stephenson, Laura A

North Woods High School
Antikainen, Cooper N

Northland High School (Remer)
Wake, Alexander L

Proctor High School
Johnson, Zachary E

South Ridge High School
Somerville, Sarah A

Two Harbors High School
Dugas, Livia M
Gordon , Lamar G
Hendren, Olivia M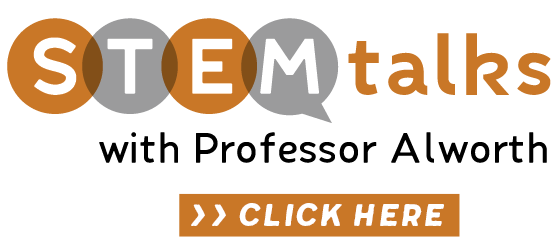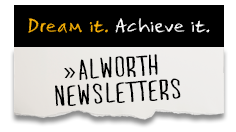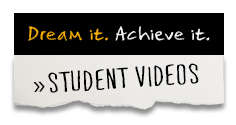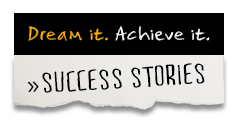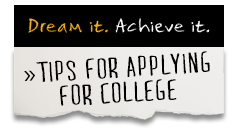 Crosby-Ironton
Young, Lillianna R
Harbor City International School
Muecke, Earl T
Roskoski, Andrea G
Schoonover, Mikell M

Lakeview Christian Academy
Matvey, Faith I

Marshall School
Johnsrud, Drake W
Rosman, Kyla M

Why Apply? Advice from Alworth Recipients.


The Steps to Success - Mariah Martin - 2017 Proctor High School – "The application felt daunting at first, definitely felt like a big mountain to climb, but once you climb it, you realize it was really only a couple of steps. It wasn't the whole mountain that you thought it was."
Alworth Student Stories: Steps for Success - YouTube

The Path to STEM - Liam Prado - Bigfork High School - Liam talks about his interest in math from a young age and his college experience at Amherst.
Alworth Student Stories: The Path to STEM - YouTube

Every Accomplishments Counts - Carsen Jones – 2021 Esko High School graduate talks about his college experience at Michigan Tech and gives advice for students who want to apply for scholarships.
Alworth Student Stories: Every Accomplishment Counts - YouTube

Making a Difference - Megan Gates – 2016 Duluth East High School – "There have been so many times that I've been touched by other people who are making a difference in their lives, and that's something that's stuck with me."
Alworth Student Stories: Making a Difference - YouTube

Taking Away Stress - Jayden Shaw - 2021 Proctor High School – "I wasn't sure if I even could go to college because it's so expensive, but the scholarship takes away a lot of stress. And being a nursing student is stressful enough, so having one less thing to stress about is great."
Alworth Student Stories: Taking Away the Stress - YouTube

Taking on College - A Quick Conversation with Two STEM Majors - Carsen Jones and Liam Prato give advice on how to be successful in college and explore what being successful in STEM means to them.
A Quick Conversation with Two STEM Majors - YouTube

A Quick Message for High School Juniors - Ricardo Gonzalez - 2022 East High School recipient – "It's really worth it when you put the work in. You just have to give it your all." Elijah Kramer - 2022 East High School recipient – "The feeling that you get when you open the email or the letter, it's like bricks being lifted off of your shoulders. It makes such a big difference."
A Quick Message for High School Juniors! - YouTube

Parent to Parent: Scholarship Applications – Kelsi, 1998 Alworth recipient and Grace Hrabik's mom, shares tips for how to support your student through the scholarship application process.
Parent to Parent: Scholarship Applications - YouTube
Dream it! Achieve it!

Jordan Bolos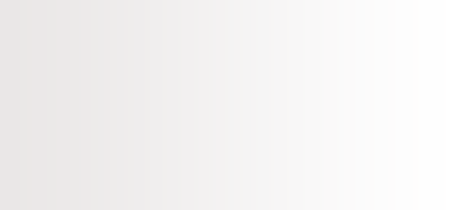 Hometown: Cloquet, MN

High School: Cloquet High School

College/Higher Education: University of Minnesota Duluth

Field of Study: Chemical Engineering

Dream Job: I am already doing what I love to do.
It is impossible to avoid getting swept up in Jordan's boundless enthusiasm for the future. And right alongside that enthusiasm is a deeply heartfelt gratitude for the support that got him where he is today.

Jordan was always good at math, but during his Junior year at Cloquet High School, he took a chemistry class and fell head over heels for science. His science teacher, Mr. Zimny, told Jordan about the Alworth Scholarship and encouraged him to apply.

When Jordan received the scholarship, he chose to attend UMD, declaring as a Chemical Engineering major. For Jordan, the Alworth meant not having to work a job outside school, allowing him to dedicate 100% of his energy to academic work. He did exactly that, and credits the Alworth Foundation for making it possible to graduate early, after only three and half years.

Upon graduation, Jordan went to work for Crown Iron Works, in Blaine, Minnesota. Contrary to what the name would imply, the company does not work with iron. They are an oil seed extraction company, working with seeds to extract oils for both food and energy uses, including edible products, renewable diesel fuels and biofuels.

Jordan's excitement during this part of our conversation is palpable, as he talks about the process technology that he is involved in managing. New technology is being created every day, and will continue to transform as the world's energy and food needs change. Food and energy are two basic needs that affect our entire planet on a daily basis, and Jordan is delighted to work with clients across the globe every day to design and build solutions. He is also able to travel for work, which he loves. Jordan is determined to see the world.

Working in a global industry, Jordan knows his company is deeply affected by world events. The Russian invasion of Ukraine forced Crown to bring employees home, and also affected the cost of needed manufacturing materials. We also talked about Covid and how that impacted his work life. He said that Covid forced us all to adapt, but that he also realized that many of us are stronger than we thought. He says he feels mentally and emotionally stronger now, with a greater ability to deal with whatever the future holds.

As for what comes next, Jordan says there are many pathways available to him. He may explore the business aspects of outreach, planning, and sales or he may go in a more technical direction in developing new products or processes. Regardless of where the road leads him, the future looks very bright. But as our conversation wraps up, Jordan brings us back to where it began: gratitude.

It was the perfect ending.
Bigfork High School
Storlie, Rebekah N

Deer River High School
Mundt, Rhett J

Eveleth-Gilbert High School
Bradach, Jake M
Lang, Jaden M

Falls High School
Hemstad, Trygg D

Hermantown High School
Rikkola, Lela A
Steinbrecher, Lindsay M

Littlefork-Big Falls High School
Chlebecek, Micah O
Henrickson, Kallie J

Trek North High School
Gladen, Matthew D